Mortgage Plymouth ~ Mortgage brokers in Plymouth ~ Mortgage advisers Plymouth
About Us
Founded in 2007 by principle Steve Spurrier with over 20 years experience in the Financial services industry we are able to provide consultations in the comfort of your home, place of work or in our offices. Although the majority of our clients reside within the Plymouth area, we can provide consultations throughout the South West of England, and in some instances further afield.
Using technology we can provide services thoughout the whole of the UK.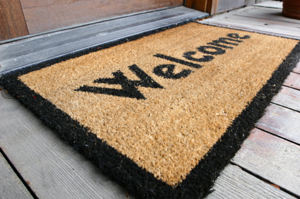 With many years experience in Financial Services we can provide a flexible, comprehensive and professional service, with guidance through the mortgage maze our speciality.
We pride ourselves in providing professional honest advice. You can have confidence in the knowledge and guidance we can offer.
Whether you are looking for advice on a new purchase or wanting to save money by remortgaging to a lower rate, we are in an excellent position to help you. Whatever your goals we are happy to accommodate!
We work on YOUR BEHALF!!
Our flexible approach allows us to provide face to face consultations, conduct business by post or via the worldwide web.
We provide professional advice on all your mortgage requirements.
Mortgage Devon ~ Mortgage brokers Devon ~ Mortgage Devon ~ Plymouth mortgages
**************
Your home may be repossessed if you do not keep up repayments on your mortgage.
We are paid commission by the lender in addition we may charge a fee of £295 the amount will depend on your circumstances, the amount will be agreed with you before you appoint us to act for you.
Spurrier Financial Solutions Ltd is an appointed representative of Quilter Mortgage Planning Limited which is authorised and regulated by the Financial Conduct Authority.
Registered in England & Wales, No: 10392118. Address 133 Compton Avenue, Plymouth, Devon, PL3 5DE. Quilter Mortgage Planning Limited is entered on the FCA Register (https://register.fca.org.uk) under reference 440718.
Approver Quilter Mortgage Planning Limited. 16/01/2023
For advice on any of the above, Contact Us now.